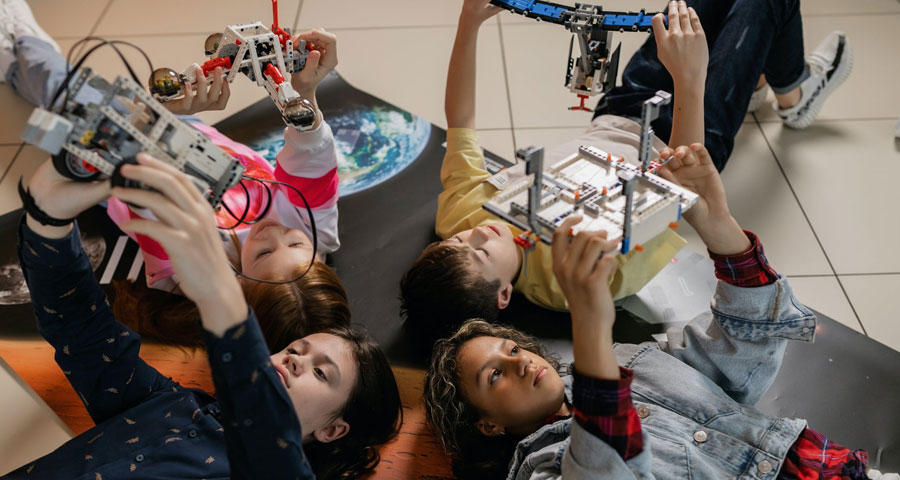 There are many robotics clubs in different communities. As technology is improving and the role of robots are becoming more prominent in our lives, people must learn about robots so that they can make the best use of them.
If you have good knowledge about it, then you can develop robots on your own or understand them better to use them properly.

Improve Creativity and Problem-Solving Skills
You need both hard and soft STEM skills to build a robot. You need to go through a lot of trials and errors before you can come up with a functioning robot. Creativity and problem solving are part of the journey.
You need to build bots that can overcome obstacles. You need to think outside the box to find solutions so that the robots can perform different activities.

Get To Socialize
Joining a robotics club gives you an opportunity to meet others in the community. This way you won't feel bored as often you will work together on a project. You all will motivate each other and continue building robots. You can also become good friends in the long run as you will be working in groups often.
Team Activity
You will learn about teamwork. This has various social and psychological benefits. This is something you will enjoy. Joining a robotics club is a great extracurricular activity that you can do after work or study. It will teach you interpersonal, leadership, and other skills that will help you in your professional life.

Chance To Get a Scholarship
If you can invent something great in the robotics club, it will add to your resume. So, when you apply for jobs, it will make you stand apart from the rest of the candidates.
Employers today look into what extra activities you have done as the skills you gain from these activities will be beneficial for your job. So, you will have a better chance of getting a good job.
Many robotics clubs now organise robot competitions where the club members have to build robots and impress the judges with their inventions. These events gather a lot of crowds as people are interested to know and see how robots work. Even you will feel excited and get a sense of achievement when others appreciate your effort.
So, if you are interested in robots, you should join the local robotics club and improve your knowledge about robots. This way, you will become more creative.